Westside Media Group
IMAGINE | CREATE | INSPIRE | IMPACT
SERVICES
If you're an independent filmmaker, a producer, or someone who needs to rent a room WMG has the perfect fit for you. Give us a call to set up your tour of our facility.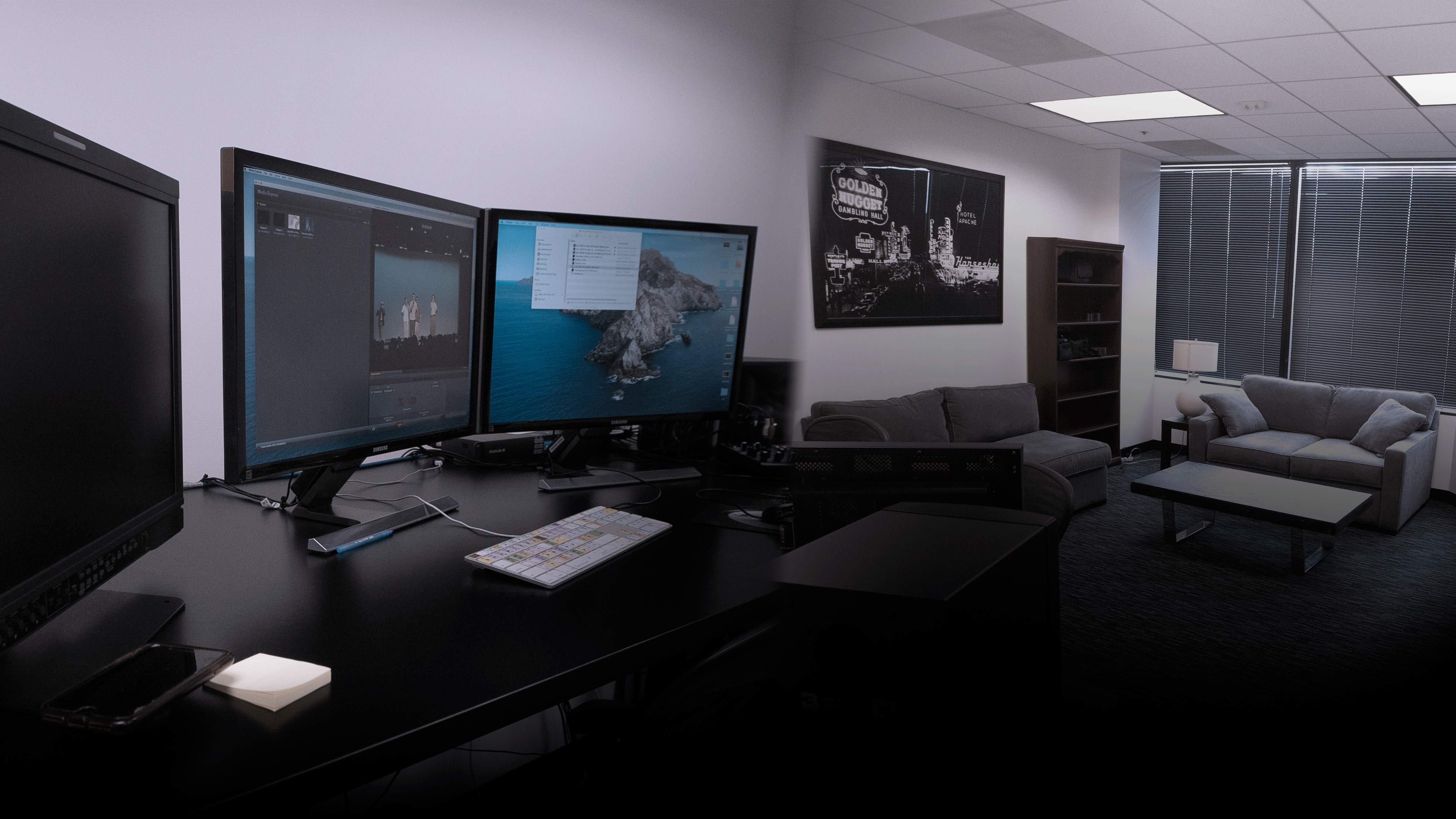 DVD DUPLICATIONS
​
Need huge quantities of CD, DVD and Blu-Ray duplication or just 1 or 2 copies? Well either way, you're in luck. Our Microboards DVD/Blu-Ray Duplicators enable us to create hundreds of CD's, DVDs or Blu-Ray's very quickly with no loss or artifacts.
Contact us for quotes on DVD and Blu-Ray duplication. Need case-wraps, amaray cases or artwork design? WMG is your one-stop-shop.
DIGITIZING AND COMPRESSIONS
​
Whether you're an independent filmmaker or a big production company, we can take your HD video footage and compress it to any output format desired including broadcast and web social media.
We do this by capturing your tapes to our RAID/your hard drive – or vice versa.
Our RAIDs are capable of capturing full 4:4:4 10 Bit Uncompressed video at 4K.
This is especially invaluable if you're shooting in various locations and need to have your material quickly at your disposal. Regardless of your situation we can take care of any digitizing/tape captures you need.
EDITING SUITES

IN SANTA MONICA
​
If you're an independent filmmaker, a producer, or someone who simply wants a turn-key, hands-on editing option for their video projects then our AVID Media Composer, Adobe Creative Suite Rentals and DaVinci are exactly what you're looking for.
​
With our state-of-the-art equipment and editing facilities, you can take AVID Media Composer, Adobe Creative Suite and DaVinci to the next level.
​
Plus, as a full-service rental house, we can provide any other items you may need. We keep an extensive line of HD and SD decks for your convenience.
TESTIMONIALS
Excellent service!!! Reached out to Westside Media Group to digitize an old Betacam tape. The owner Lewis was accommodating to my schedule and quickly found a time that worked for both of us willing to meet at an early morning time at my request.
Indy S.
I found Lewis on Yelp and asked for a quote and he responded right away. I needed a few copies of a DVD and he offered the best price and made them while I waited.
Christina A.
​
I needed a few copies of DVD ASAP, and I was looking for a place in Westside. I had a few other options, but I am glad that I picked Westside Media Group!
Audrey O.
​
I had a great experience with Lewis at Westside Media Group. He was highly professional and helpful with my video duplication emergency. I needed to get several copies of a DVD reproduced ASAP and Lewis took care of my needs immediately.
​
In this day and age and city, in fields such as Video and Music where there is so much flakiness and unreliability, WMG is refreshingly on-the-ball.
Aaron S.